Latest News
Due to the terrible events in Christchurch on 15th March, the Weetbix Tryathlon was postponed. This event will now happen on Sunday, 31st March.
03/26/19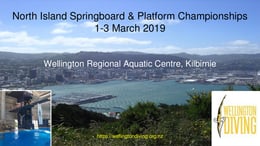 WDC are excited to be hosting the first national springbord & platform diving competition of the year! We're really looking forward to seeing nearly 100 divers from all over New Zealand competing at WRAC, Kilbirnie - Friday, 1st March - Sunday, 3rd March. Come on down and enjoy the action! Any enquiries Contact Us.
02/25/19
The committee of Wellington Diving Club Inc. invites you to attend the 2019 Annual General Meeting (AGM) of the Club. Wednesday, 20th March from 7:30pm - 8:30pm upstairs in 'The Hub' (Poneke Rugby Clubrooms next to the pool). Please access the rooms from the stairs on the field side.
02/13/19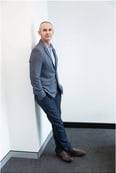 WDC are really excited to have Stuart Walter of the Elite Mindset Institute coming to Wellington in February 2019 to run two workshops AND be available for private consultations. Take a look through Stuart's website for his biography as well as a great summary of how he has influenced one of Australia's Olympic divers over the last few years. Dates/Events: Feb 16&am
12/19/18