Athlete Highlights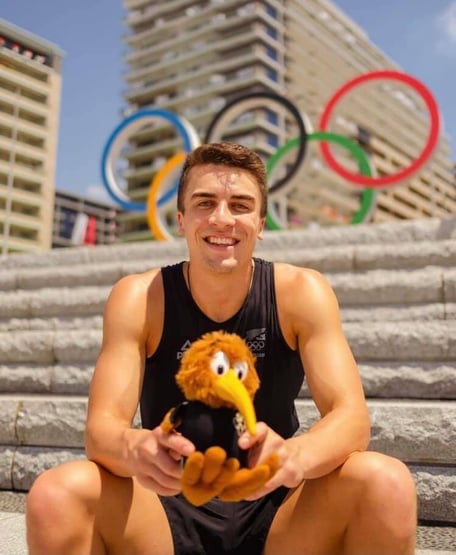 Anton Down-Jenkins - Olympian
Kia Ora Koutou!
Anton here! The past 12 months have been an absolute whirlwind – from being the first male diver to represent New Zealand at the Olympic Games in almost 40 years, to finishing 8th in the Olympic Final in Tokyo, I ham so stoked that I have been able to represent Aotearoa on biggest sporting stage in the world.
However, I cannot forget my roots! I am a proud Wellingtonian, was born and raised in the eastern suburbs of Te Whanganui-a-Tara and spent most of my childhood at the WRAC. What started off as swimming lessons turned into flipperball and waterpolo, but it was always the divers doing flips and tricks off the boards that fascinated me the most.
My diving career started off at a have-a-go session likes the one's that Wellington Diving Club offers every Sunday. My mum would drop off me and my sister and go have a cuppa in the Café, and I quickly became obsessed with the adrenaline of jumping off a higher board each week.
One session a week quickly turned into two and my love for the sport kept growing. While I still did other sports alongside diving throughout intermediate school, I knew that diving was by far the most exciting and exhilarating sport I had ever seen anyone do. Within four years I was competing at the Junior World Championships, and four years later I was competing at my first Commonwealth Games.
I can still remember watching the London 2012 Olympic Games with my first squad as a bright-eyed 11-year-old. If you had told me back then that one day, I would be competing against those divers I had watched on TV, I would've told you you're dreaming! But 9 years later, that dream became a reality! It's still so surreal that I get to call myself an Olympian, and who knows… maybe you'll be the next one!
To start your journey to being an Olymic athlete, register for a free trial lesson!